Thanks to LISTERINE® I'm practicing good oral care as part of a sponsored post for Socialstars #Listerine
Growing up, I never really felt comfortable around the dentist, but as an adult, my childhood fear turned into real anxiety. I avoided the dentist like the plague and last year, I noticed that my fears about the dentist started to affect my relationship.
I started to pull away from my husband's kisses because I was afraid that I had bad breath or something worse. I was embarrassed it had been so long since I had visited the dentist and while I brushed my teeth the recommended twice a day, avoiding the dentist made me worry about what the true state of my oral health was. Statists show that while Americans believe they have a healthy mouth, the truth is, many suffer from some form of oral disease – and I was afraid I was one of them.
I made the appointment and while my oral health wasn't as bad as it was built up in my head, I did get some suggestions from my dentist and dental team on how to up my oral health routine. I learned that only brushing your teeth (and not flossing or using mouthwash) misses 75% of your mouth, leaving me open to oral care issues like plague and gingivitis. Also, it means I wasn't cleaning my teeth nearly as well as I had thought.
I started using LISTERINE® Antiseptic in the morning and evening, which cleans virtually 100% of your mouth and after 4 weeks of use, it can lead to nine times healthier gums. I knew this was one big way I could make sure I'm cleaning those hard to reach places and I wouldn't have to worry about my oral heath as much. It was easy to integrate into my daily routine — easier than I thought it would be.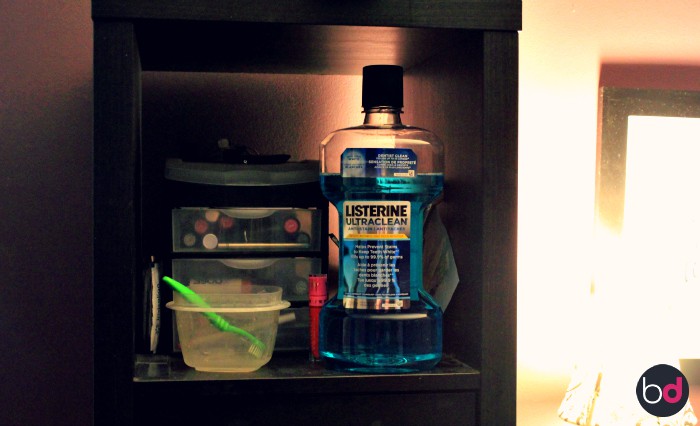 LISTERINE® Antiseptic leaves my mouth with an incredible fresh feeling that wipes away all my "do I have bad breath?" anxieties and I can crawl into bed and know that my breath and oral health isn't going to be a turn off.
I learned that I wasn't alone in worrying that my oral health was negatively impacting my relationship. A recent study done showed some surprising data on how oral health impacts your relationship including more than half of Americans believe that oral health issues can negatively impact one's success in their relationships (at 52%), more than an unhealthy weight (which was only 33%) or bad skin (coming in at 19%).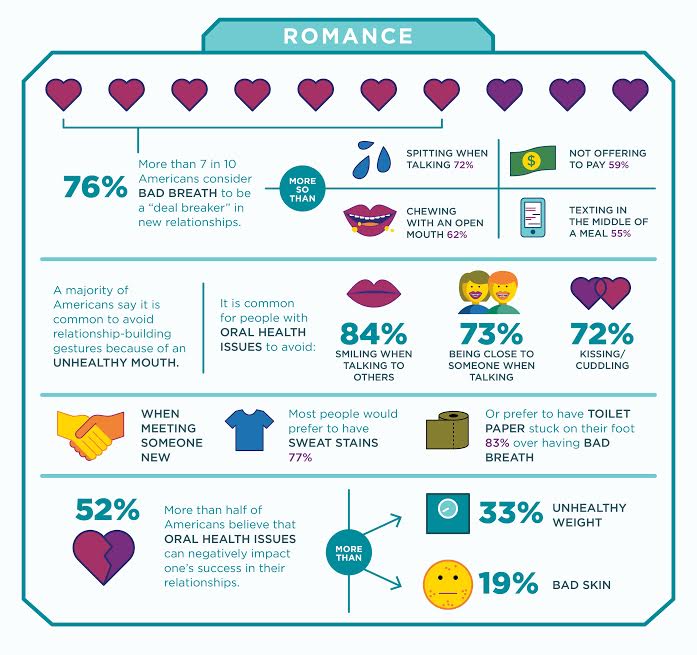 Taking charge of my oral health by facing my anxieties and adding in some products, like LISTERINE® Antiseptic, brought back the fun into my relationship. I stopped worrying and started enjoying those intimate moments and it's lifted a large weight off my shoulders. Many of the oral care issues that Americans experience can be prevented, and adding LISTERINE® as part of a twice-daily oral care routine can help ensure your mouth is always on your side.
LISTERINE is committed to promoting healthy oral care habits, that's why they're partnering with Oral Health America, who's FALL FOR SMILES campaign is committed to educating the public about the positive impact good oral health can have on one's overall health and well-being. OHA's mission is so important to LISTERINE they are jump starting the giving with a $20K donation, with the hopes of reaching $40K through consumer engagement.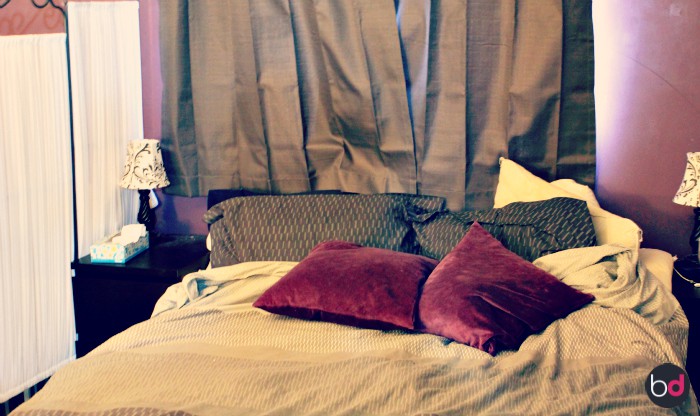 Disclaimer: All data referenced in this post was provided by the LISTERINE® Brand Survey.  To learn more, please visit: http://www.listerine.com/healthy-mouth-vs-unhealthy-mouth
Join the Discussion:
comments so far. Add yours!